Tom Johnston to Perform at Petty Fest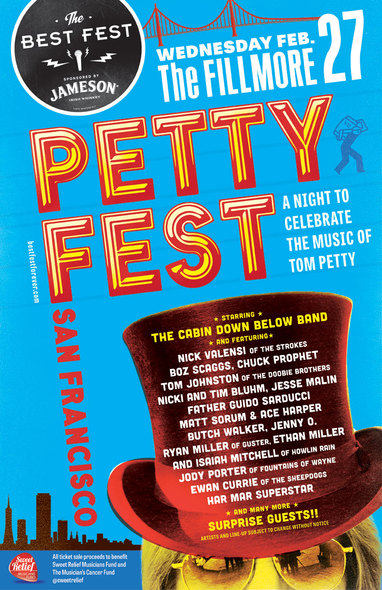 On February 27, the Doobie Brothers' Tom Johnston will be performing at Petty Fest at the legendary Fillmore in San Francisco. For tickets and more information, click here.
As always, Petty Fest is a night to celebrate the music of Tom Petty featuring your host, The Cabin Down Below Band – plus the Special Guest Stars for the San Francisco edition:
Nick Valensi of The Strokes, Boz Scaggs, Chuck Prophet, Tom Johnston of The Doobie Brothers, Two Gallants, Nicki and Tim Bluhm, Matt Sorum & Ace Harper, Butch Walker, Ryan Miller of Guster, Jesse Malin, Father Guido Sarducci, Har Mar Superstar, Jenny O., Jody Porter of Fountains of Wayne, Ewan Currie of The Sheepdogs, Ethan Miller and Isaiah Mitchell of Howlin Rain, And Many Many More Surprise Guests!!
100% of Ticket Proceeds To Benefit Sweet Relief Music Fund & The Musicians Cancer Fund.